I know CEO's want to always maintain their dignity and stoic "CEO-ish-ness" ….. but I'll let you in on a little secret…..
Last year, I received an email from a woman named Ronee Martin that left me crying like a 1st Grader ….. I am usually all smiles, but …. well – before you get upset with her, let me tell you the whole story.
I was checking emails one day, when I received a note from someone claiming to be Ms. Ronee Martin.  The person on the other end of the email told me she loved what Kailee and I were doing and could she and her goddaughter participate … I was intrigued.
I get emails from many people, and like most everybody in today's world, I turn directly to Google to research with whom I am in contact.
I Googled 'Ronee Martin' in the Search Bar and found a clip on YouTube.   I clicked through.  Could this be the same person ??  Many of us share similar names – was this her?
In a million years I would never have expected to see/hear what I saw/heard ….. an informal backyard performance of one of the most seriously beautiful voices I have ever heard in my entire life – I nearly fell off my chair.  I thought someone must be pulling my chain …. this voice …. unbelievable !
I sat there in front of my screen, my jaw dropped to the desk, and quite un-CEO-ish, I literally broke into tears for the power of her voice and how grateful I was that she had reached out to contact Kailee and I.
My 15 year old son had a friend over for supper, and MUCH to his intense embarrassment, I cried with happiness ~ I made everyone watch/listen to the video ~ once you click through you will understand.   Normally I am all smiles, so everyone at the table just stared at me wide-eyed and dumbfounded, not quite sure what to do …
I didn't want to be the next casualty of the Ashton Kutcher "Punk'd" show, so Ms. Martin and I emailed back and forth until we confirmed each others identities before we made phone contact.
I have been grateful and honored each day since to not only know such a lovely person, but to also have our company graced with her creative genius and silken voice.  I later learned that Los Angeles based Martin was a songwriter for Gladys Knight on her Good Woman Album, and sang alongside epic singers such as Elton John, Seal, Faith Hill and Tim McGraw.
I cannot (YET) share the song Ms. Martin has written for us, but I would like to say publicly to her how grateful we all are to her.  She brought in another uber-talented genius musician
to work with her on the musical score …. but story that is for another blog post.
So, without further delay …….Ladies and Gentlemen ……. Let me have the pleasure to introduce to you ……… the uber-talented, incredible, Ms. Ronee Martin ………..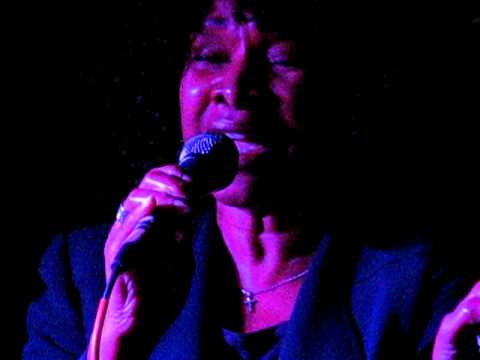 Ms. Ronee Martin, plain and simple, you inspire me 
Elizabeth A. Hoadley