Mission Statement: Kailee & Elizabeth Hoadley
Through our books, artwork, musicals and animated features, Kailee and I hope to encourage optimism, hope for tomorrow and belief in one's self today.
We also pray to broaden children's perceptions by traveling to other countries, bringing back and sharing ʻlittle special somethings' about each place we visit, the things we see and the people we meet.
We grow as people when we get out of our comfort zone; we start to understand truths which transcend to all men and are universal to all people, places, races and cultures.
I had a ʻlively' discussion with an attorney who defended his client's "First Amendment Right" to print and produce things which were harmful to others in the world, including children.
I replied that it was also MY "First Amendment Right AND Duty" to dedicate my life to producing healthy and optimistic products which could uplift the hearts of future generations to the best of my ability.
I am profoundly grateful that Kailee is by my side for this adventure and I pray that her artwork speaks directly to the hearts of her friends and other little ones so that together we can do what we can to encourage others to live their best life.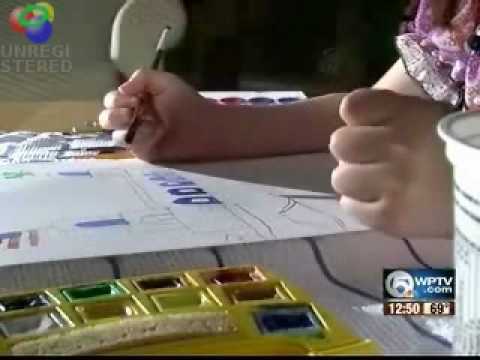 Kailee & Elizabeth Hoadley Interview with Kelley Dunn of WPTV,
News Channel 5, Florida